The Toughest Floor On The Trail
Armorlite high-performance replacement flooring will be available soon for the Ford Bronco (2021-current). Your carpet comes out, and Armorlite goes in with a better-than-factory fit, providing an entirely new level of durability, style and performance over the factory option.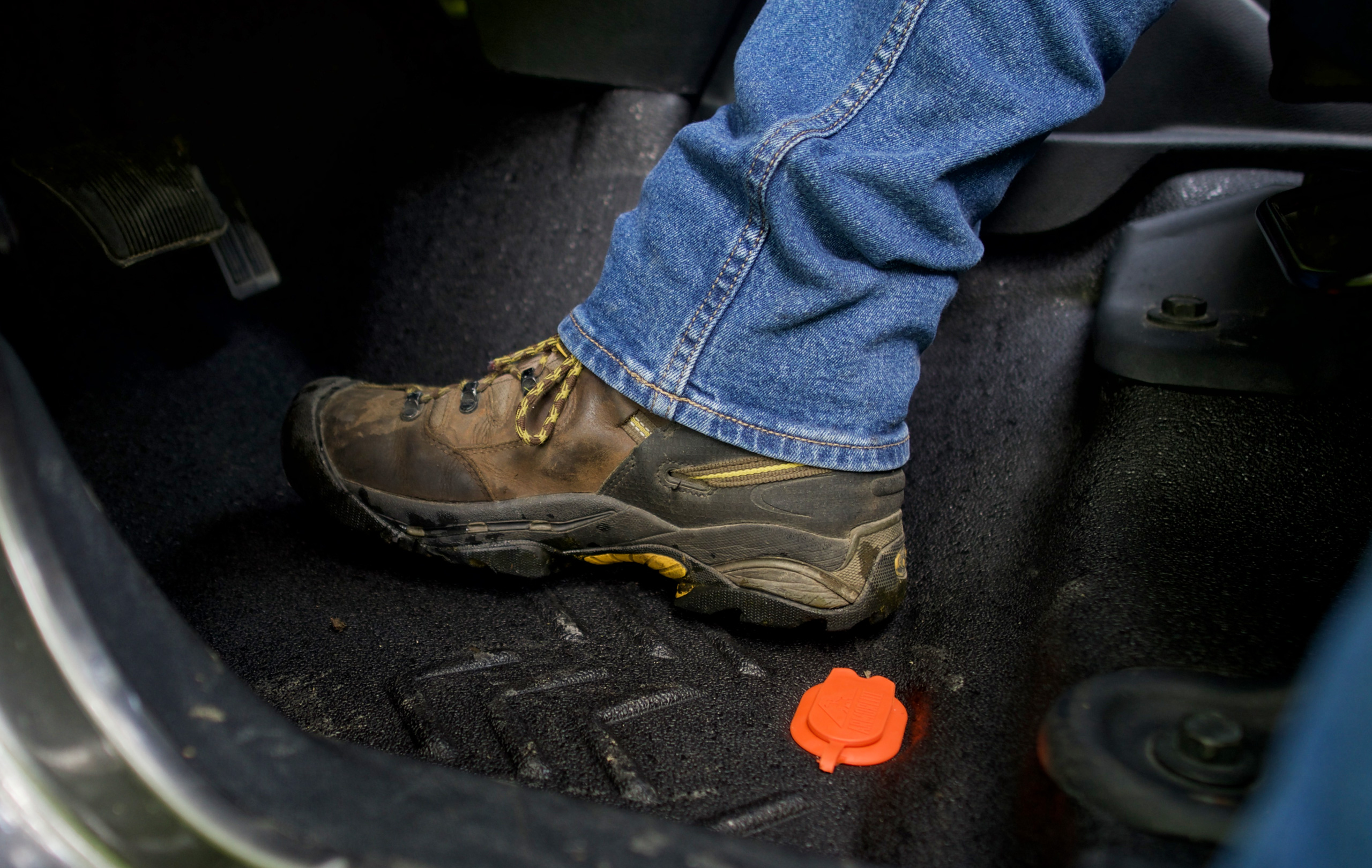 Armorlite is scratch & mar resistant, UV/fade resistant and has a rigid structural layer that never loses its shape.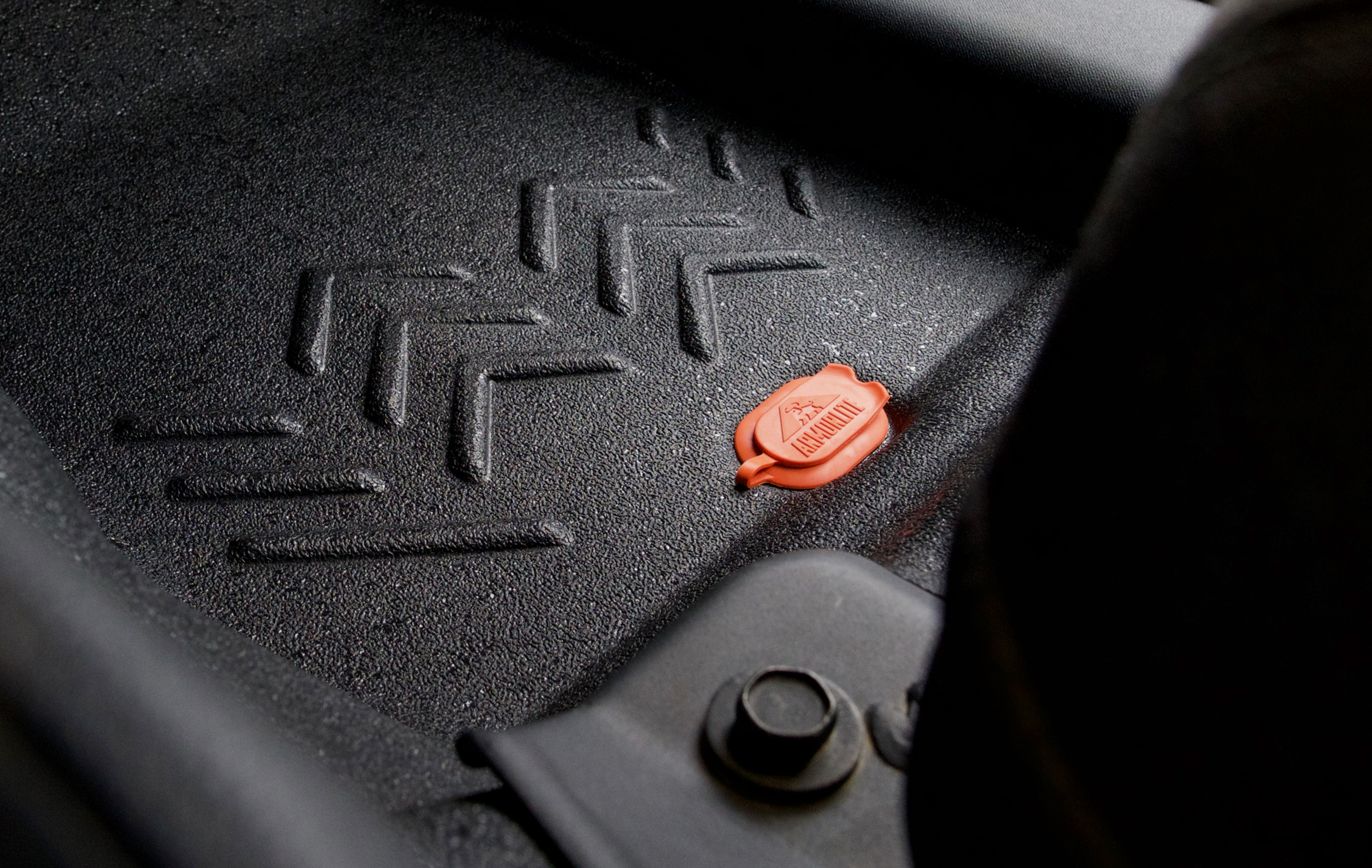 Armorlite's marine-grade, proprietary TPO topcoat provides firm footing and eliminates the need for throw-in mats.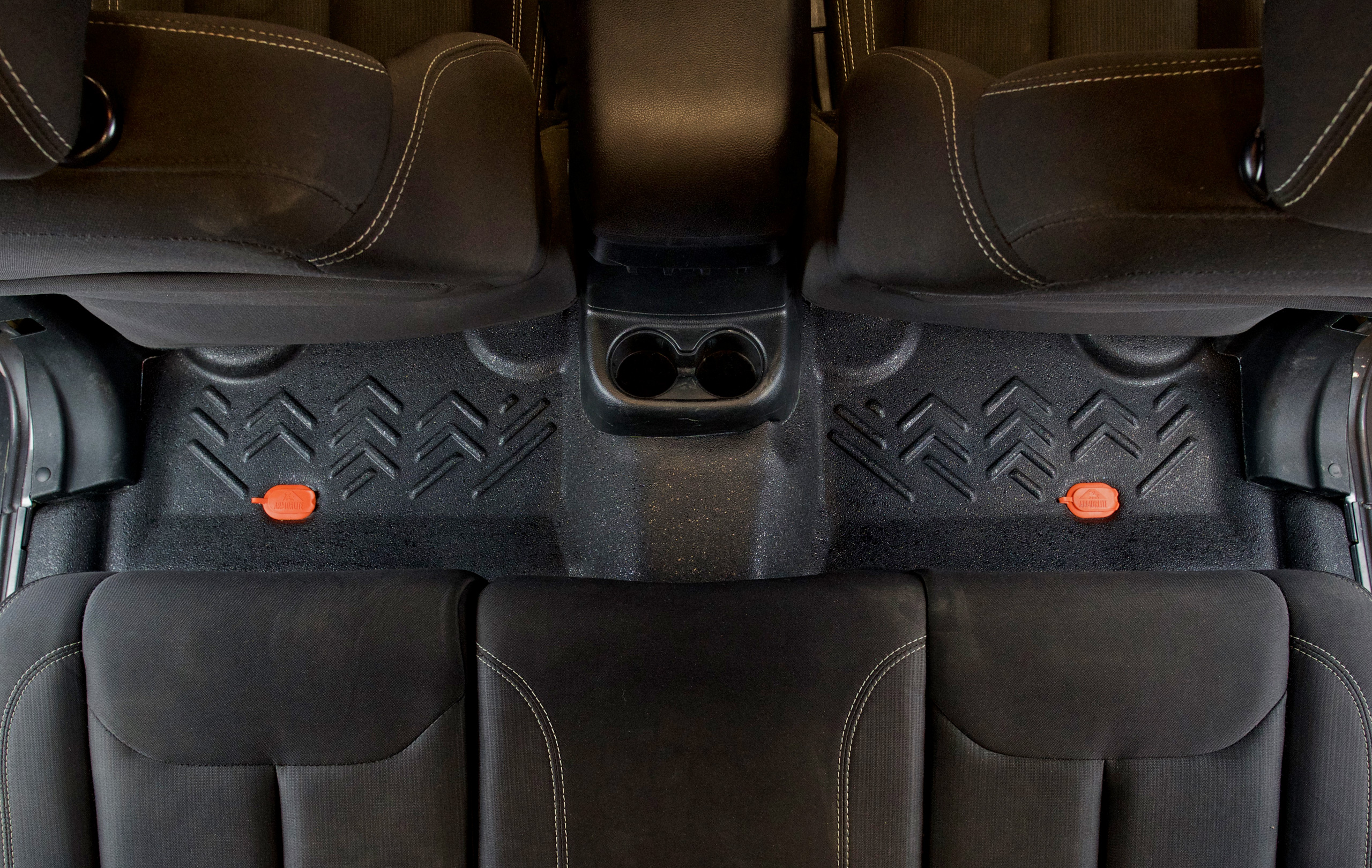 Armorlite's seamless fit is achieved by using OEM CAD data as well as the most sophisticated 3D scan technology for a fit that far exceeds the factory flooring or any other flooring option.
We developed Armorlite on the trail, gathering feedback from wheelers and trail guides. We took this feed back and engineered a product that filled in the blank left in this market. Clearly carpet was not meant to be here, and spray-in liners left the floors scorching hot and did nothing to reduce road noise. Our team of engineers with decades of experience developing interior and NVH products for the OEMs were given the task to tackle these issues with everything we got. The result was Armorlite, a proprietary TPO surface designed for the trail and worthy of a lifetime warranty, backed by a structure that never loses its shape and rigidity, and a thick polyester insulator capable of reducing floor temps 140 degrees! Plus it was constructed in a way that our customers could install it with basic tools at home.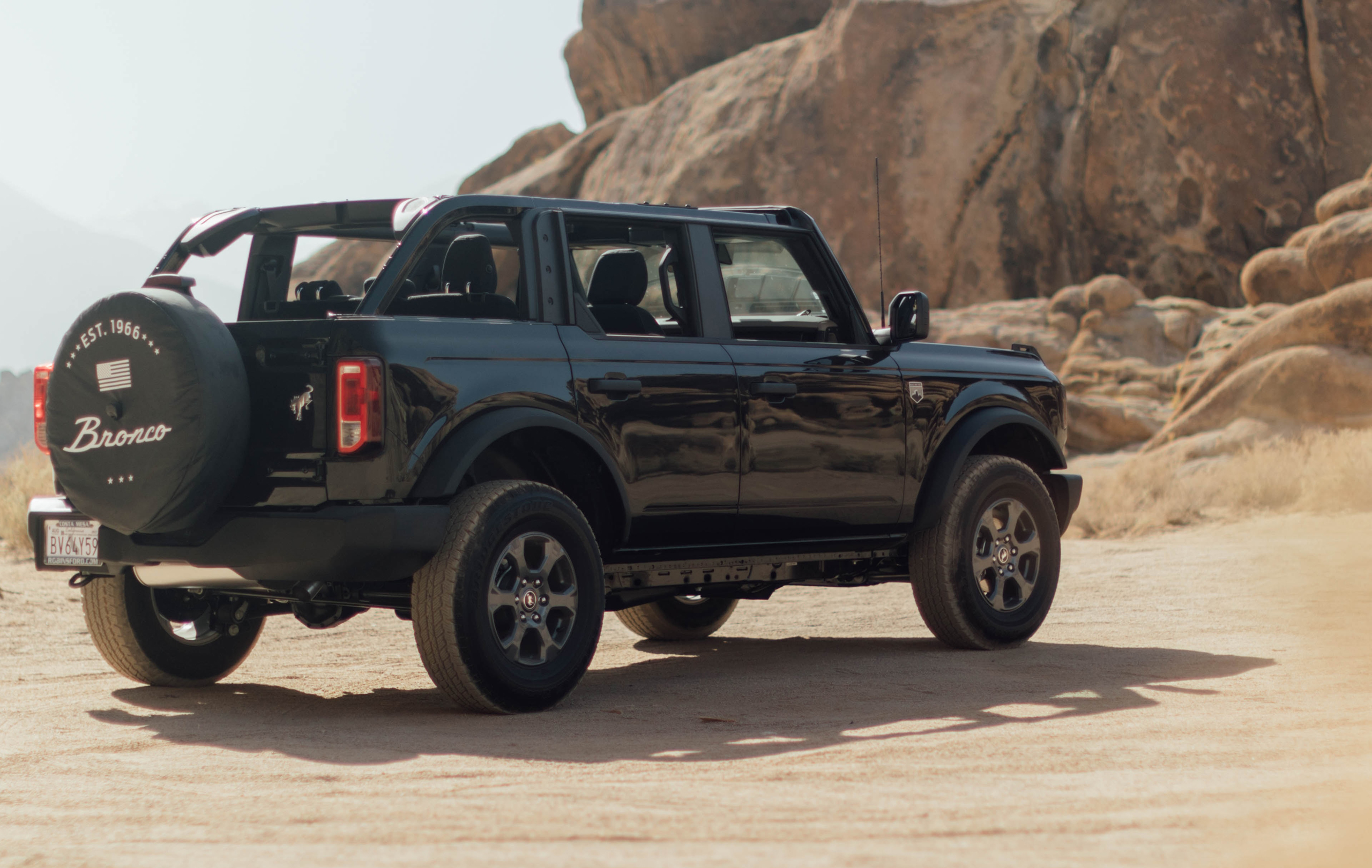 Structurally Designed For Style & Performance
1. Protective Layer
Designed to take on anything the road or trail has to offer. Prevents scratching and marring, offers excellent grip and water protection.
2. Structural Layer
This layer bonds the topcoat to the dense thermal insulator and provides the stiffness to achieve exact vehicle fit.
3. Heat and Noise Insulator
Unrivaled thermal protection for the entire floor surface, with the added benefit of sound management. This layer is also 100% polyester and is mold/mildew resistant.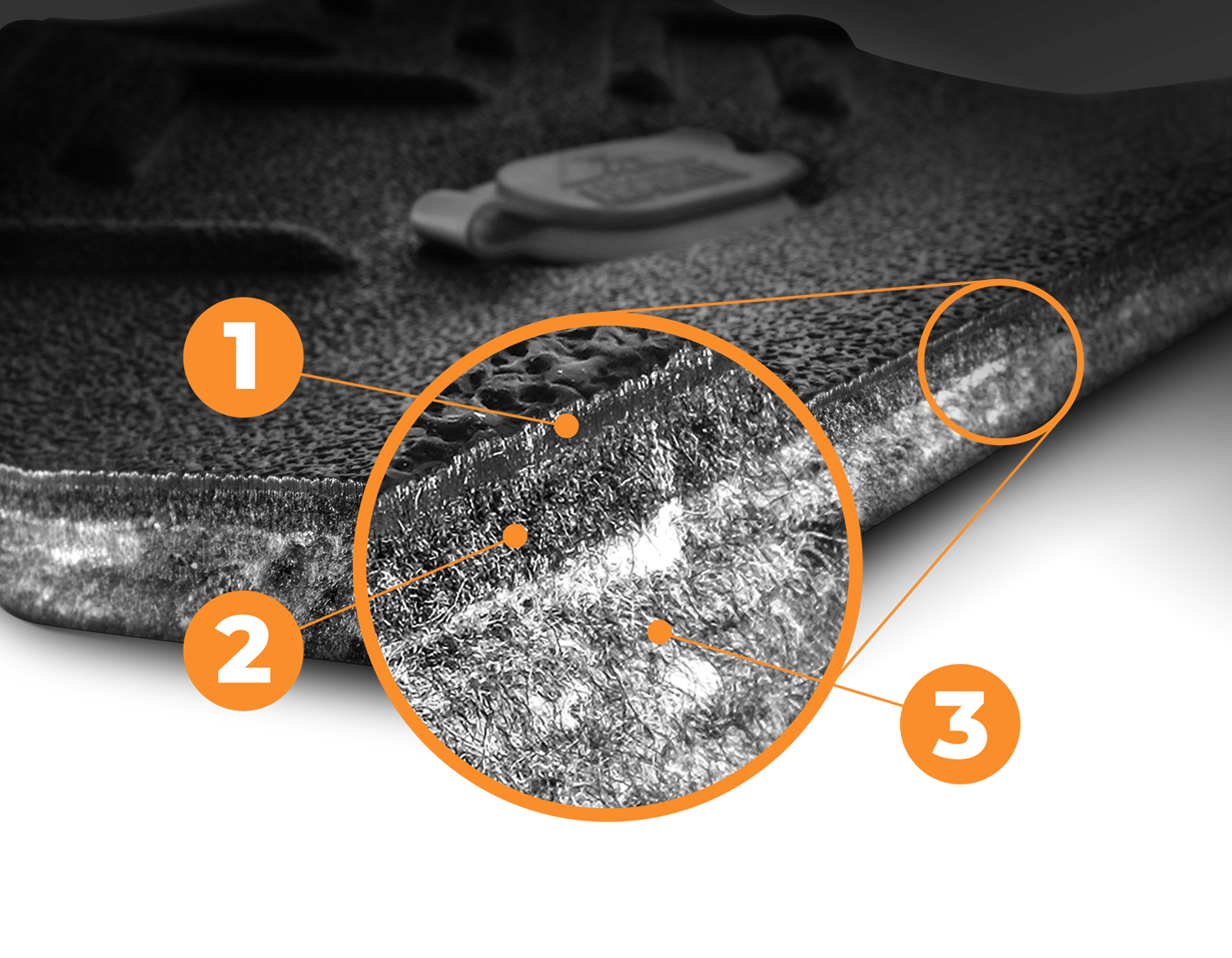 Be The First To Own The Best Fit & Finish Flooring
Ford Bronco products will be available later this year. Subscribe to receive product updates.