The perfect combination of rugged style and trail-proven toughness, Armorlite is built to withstand anything you encounter off-road, or on it.

Maximum Durability
Hands-down, the toughest floor on the trail.

Optimal Traction
Optimum traction, ensuring a firm footing when stepping in and out of the vehicle.

Unique Styling
Designed to add a completely new element of style and performance, Armorlite enhances the rugged look of your vehicle.

Factory Fit
With full-floor coverage, Armorlite is engineered for a perfect fit.

Easy to Clean
With a protective layer designed to withstand anything the trail throws at it, Armorlite cleans easily with soap and water.

Water Drainage
Our proprietary built-in channeling and drainage system provides water with an easy way out.


Thermal Protection
The only full-coverage flooring system built to keep heat out of the cabin, Armorlite products endure extensive thermal and acoustical testing on the company's dynamometer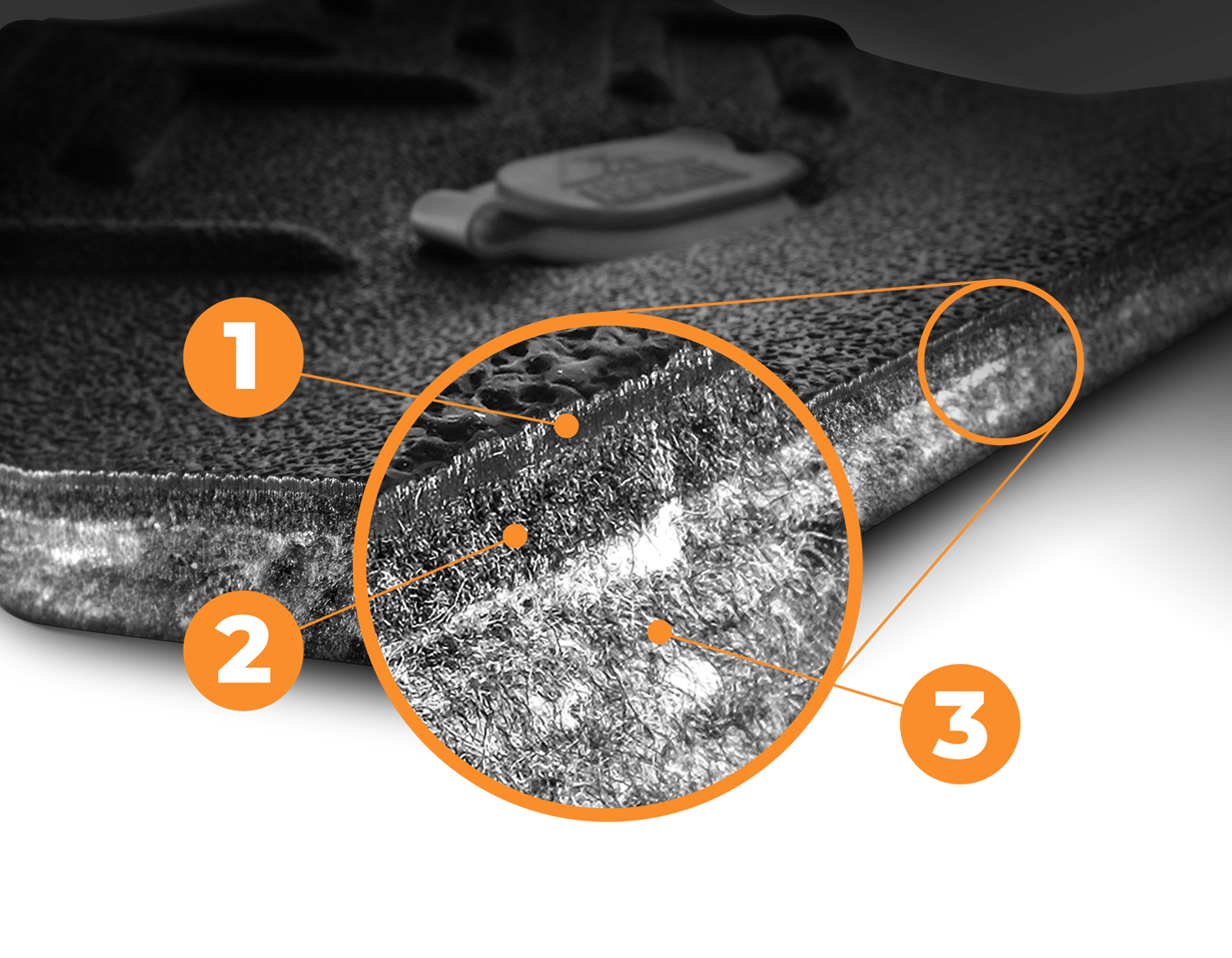 Structurally Designed For Style and Performance
1. Protective Layer
Designed to take on anything the road or trail has to offer. Prevents scratching and marring, offers excellent grip and water protection.
2. Structural Layer
This layer bonds the topcoat to the dense thermal insulator and provides the stiffness to achieve exact vehicle fit.
3. Heat and Noise Insulator
Unrivaled thermal protection for the entire floor surface, with the added benefit of sound management.

Made in the USA

Designed and built in North Carolina.

Made From Recycled Materials

Armorlite uses materials from recycled bottles in the production process.

Jeep Expertise

Built by product engineers who have built 3 million Jeep® Wrangler factory floors and know the ins and outs of Jeep fit.